For the second year in a row, God, Guns & Guts recently attended the Green Mountain Boys annual machine gun shoot at Camp David in Eden, Vermont. It was a great weekend. Thank you to everyone who organized it and attended.
I decided to bring model Alexandra Pilon down from Montreal. Ok, she turned out to be a little distracting on the firing line. But it worked out perfectly in the end. Everyone wanted to be photographed with her and she got to shoot some machine guns which she had never done before. Being new to the gun world, she was hooked. Best of all, she got to fire Dom Spano's bad-ass M41 tank. How many people can say they've done that? Click on the link below to see the tank in action.
I invite you all to tune into the TV show I helped create and spent the last four months producing. It's called God, Guns & Automobiles and it airs on History Channel Monday nights at 9C/10P. It was inspired by my book God, Guns & Guts and stars the man on the cover Mark Muller and his brother Mancow also appears inside. It's an upbeat show that embodies the values and spirit of the heartland of America. You can watch previously aired episodes online here.
Lastly, if you would like to pick up a signed and numbered copy of my book God, Guns & Guts for yourself or as a gift for someone else, it's on sale on Amazon or on my book's website here.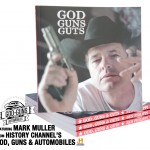 Below are a few of the photographs I took at the Green Mountain Boys annual machine gun shoot. Enjoy. Semper Fi. (click on the images to make them bigger)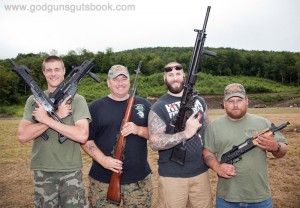 The Williams Machine Gun Mafia.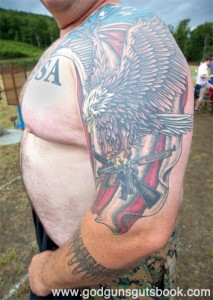 Andy William's patriotic tattoo.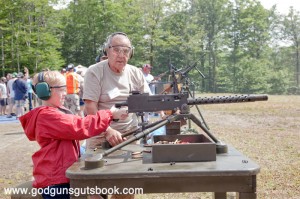 M1919.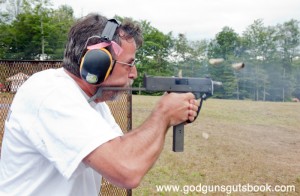 Mike Garcia firing his MAC-11.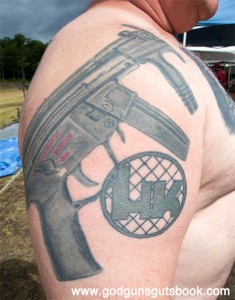 Andy William's HK tattoo.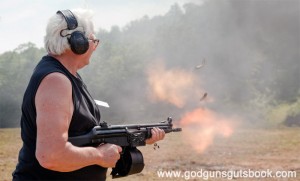 This gun was FAST.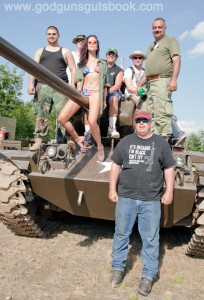 The gang on Dom Spano's M41 tank.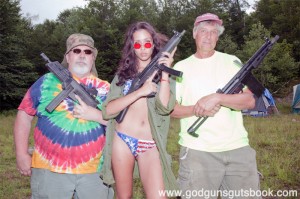 Rich Scheidel, Alexandra Pilon and Pete Spring.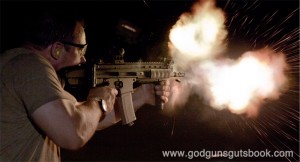 Fireball.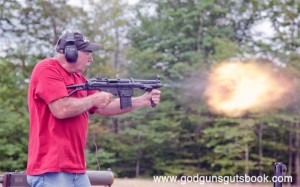 Bob Skory.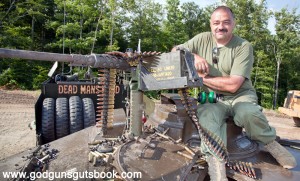 Dom Spano.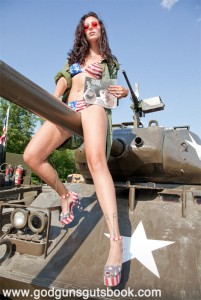 Alex with a copy of God, Guns & Guts on the M41 tank.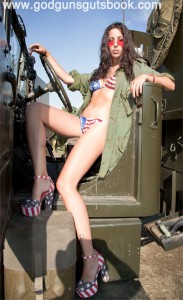 Alex inside John's Aces & Eights truck.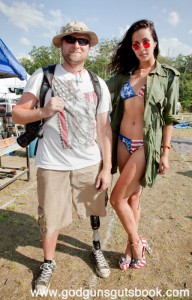 Evan Marcy and Alex.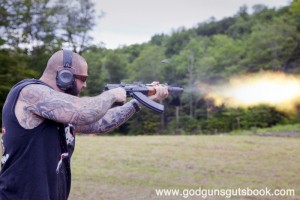 Douglas Wood.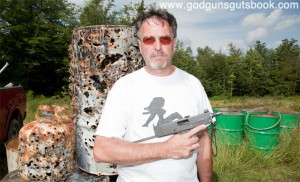 Mike Garcia.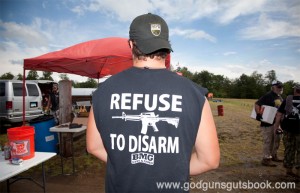 Refuse to disarm.